PRIMA works on identifying more resilient grains to feed the growing Mediterranean population
Together with olive oil and wine, bread is one of the signs of the Mediterranean identity. It is a fundamental food for the entire population: the basis of food security. But climate change is threatening its production, so science needs to come to help.
Wheat was already a commodity in the time of the Roman Empire. Emperor Augustus imported wheat from Sicily, the province of Africa, and Egypt. Grain was supplied by sea. Private shipowners carried wheat cargoes from Alexandria or Carthage to Ostia.
Distribution chains have entirely changed, and cereals, like other commodities, have long since become fully globalised, with all the benefits and vulnerabilities. Egypt, for example, has become the world's largest importer of wheat to feed its 100 million inhabitants. Bread consumption, which is a subsidised product in this country, is one of the highest in the world.
What has not changed is the essential role of cereals in the Mediterranean diet. They are strategic in meeting the increasing food demand resulting from population growth. Cereals are essential for a large part of the population. They are the basis for dishes such as pasta or couscous, indispensable in Mediterranean cuisine.
According to nutritionists' advice, cereals should be consumed daily since they are one of the complete foods. They provide the most energy due to their carbohydrate richness: 44% of the calories and 37% of the proteins we ingest come directly from them. In addition to providing carbohydrates, they are an essential source of protein, fibre, lipids (saturated, monounsaturated and polyunsaturated), a wide range of minerals (calcium, iron, magnesium, phosphorus, potassium, sodium and zinc) and vitamins.
Due to this nutritional richness, cultural aspects, and heritage,  the Southern Mediterranean countries consume the highest wheat per capita, about 128 kg, twice the world average. More than half of their consumption comes from Russia and Ukraine, one of the world's major food-exporting regions. The war in the area has disrupted agricultural production and trade. Not only have prices dramatically spiralled, but food scarcity is also a real risk: shelves of some bakeries are beginning to empty.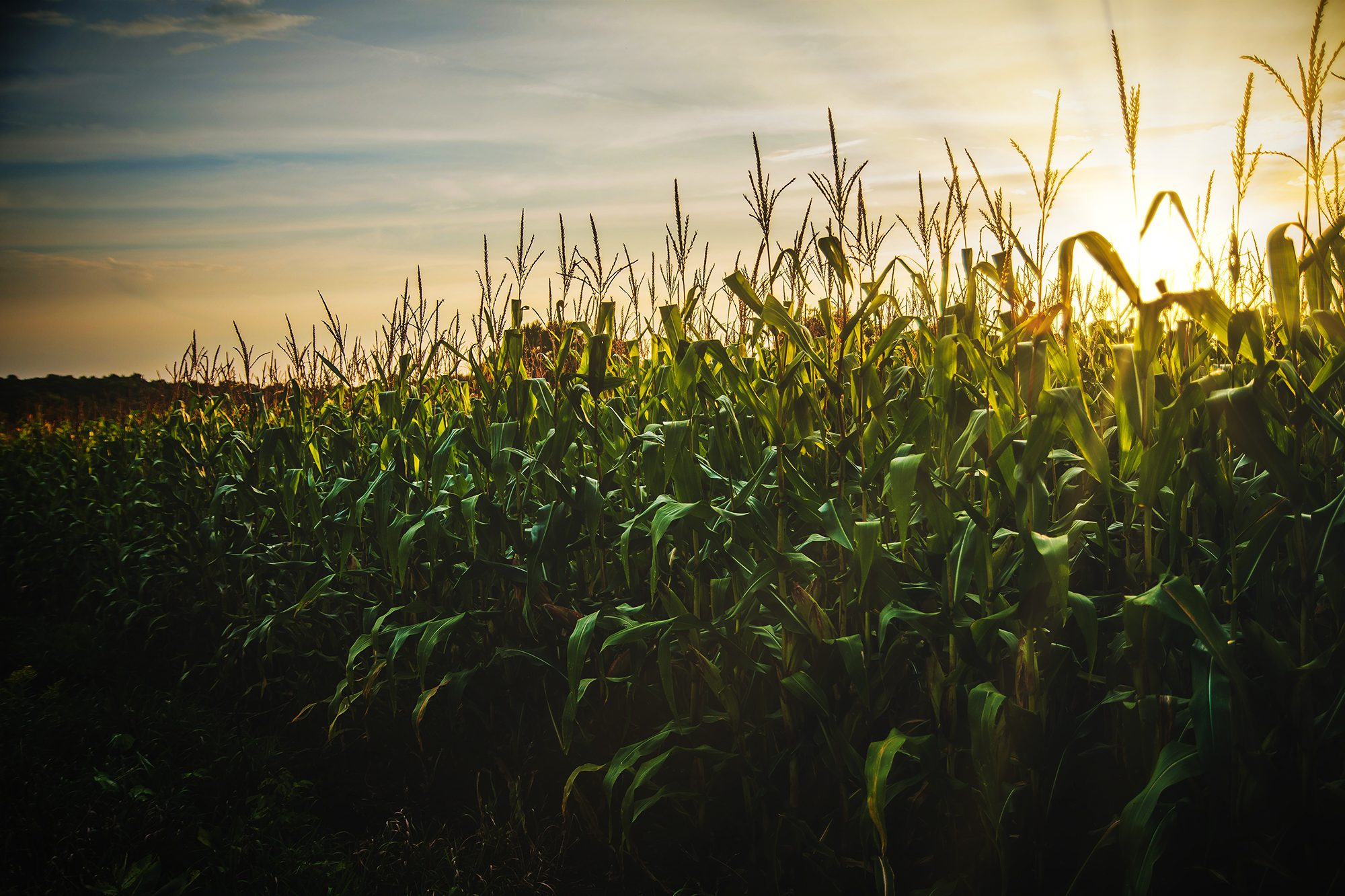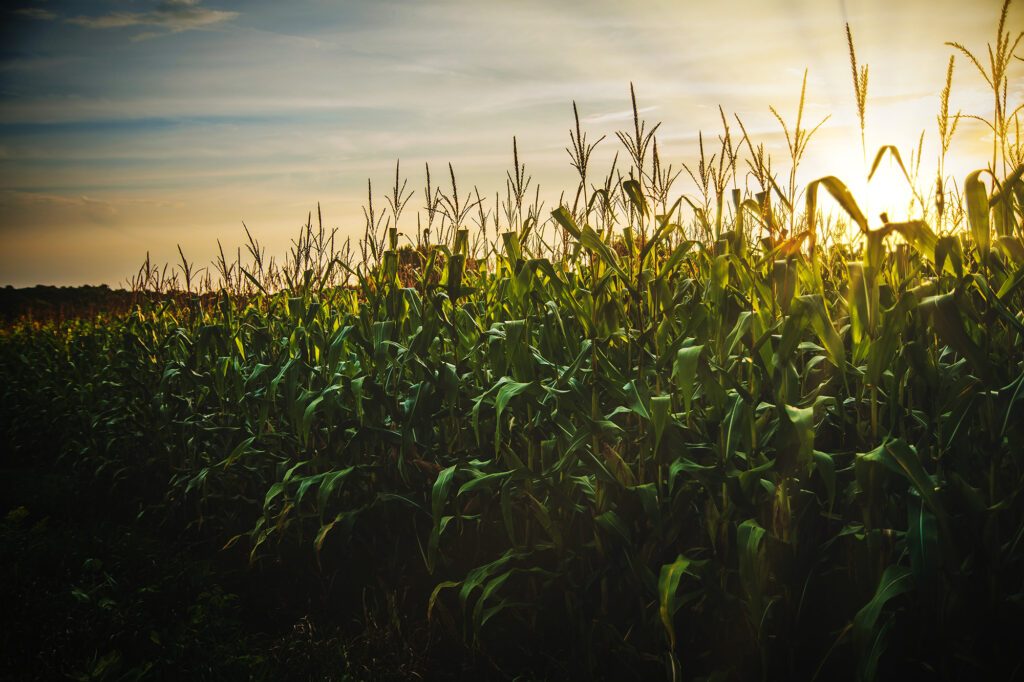 Resilient varieties to resist climate change
Apart from the burdens caused by the war in Ukraine, climate change has long been challenging cereal farming in the Mediterranean area. With rising temperatures and decreasing rainfall, plantations are growing in more stressful environments, leading to a drastic drop in yields if their resilience is not increased. How can more resilient varieties be obtained?
Some PRIMA funded projects are tackling this issue. For instance, IMPRESA is an international scientific project focused on the widening durum wheat genetic bases to provide untapped possibilities for breeding more stable yields under various abiotic and biotic stresses caused by climate change. A similar project is ExploWheat, which explores durum wheat genotypes to minimise drought stress's impact on grain yield and nutritional quality.
Since both projects are working on similar objectives from different approaches, there is a close collaboration between their respective coordinators and teams. Fabrice Dentressangle, PRIMA project officer, pinpoints how the organisation encourages finding synergies between researches so that one project can benefit from the other's advances and vice versa. Another example of this interproject synergy is that both IMPRESA and ExploWheat are using for their studies existing collections that other projects have already tested and selected for their resistance to pests. Now, they can focus on their resistance to drought and other abiotic stressors.
On the other hand, finding alternatives to the currently cultivated durum wheat genotypes is the objective of CerealMed, which proposes the valorisation and rediscovery of landraces and domesticated relatives of tetraploid wheat. From this project perspective, some wild species gather a remarkable reservoir of genes and alleles resistant to pests and diseases and tolerant of various abiotic pressures, together with good nutritional values. Likewise, according to the researcher team, lentil and chickpea landraces and wild relatives could be used in pre-breeding activities to enhance the genetic base for developing these new varieties, called to be more resistant to biotic and abiotic stress. That's why this project may be of great importance for food security.
CerealMed coordinator, Agata Gadaleta, highlights that "the combined effects of climate change and farmer requests for high-performance cultivars have contributed to a great reduction of the cultivated wheat genetic diversity and the loss of the old grains. In this sense, legumes like lentils and chickpeas, whose consumption is increasing worldwide, are the best option for rotation with wheat since they can contribute to sustainable farming thanks to their ability to fix soil nitrogen".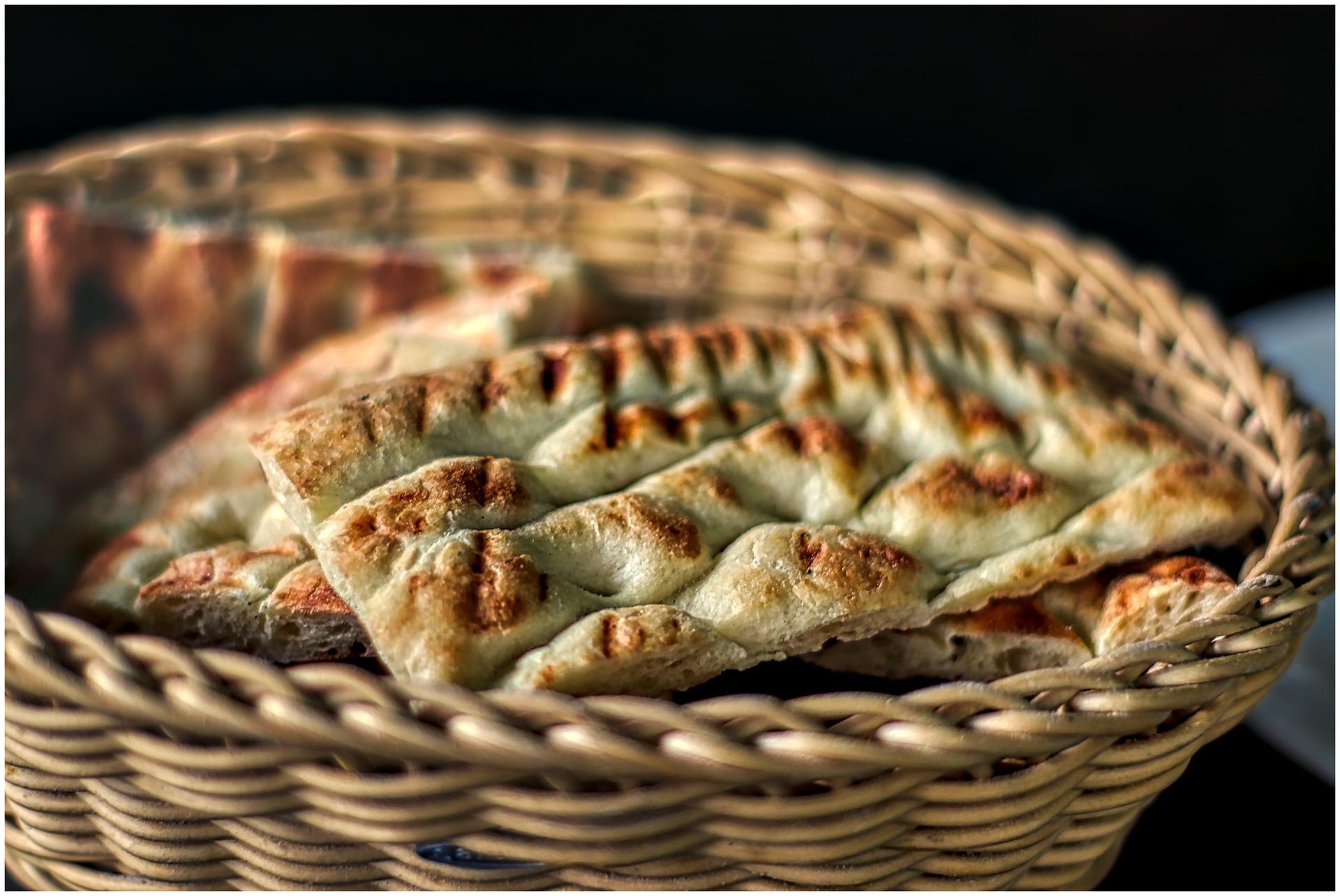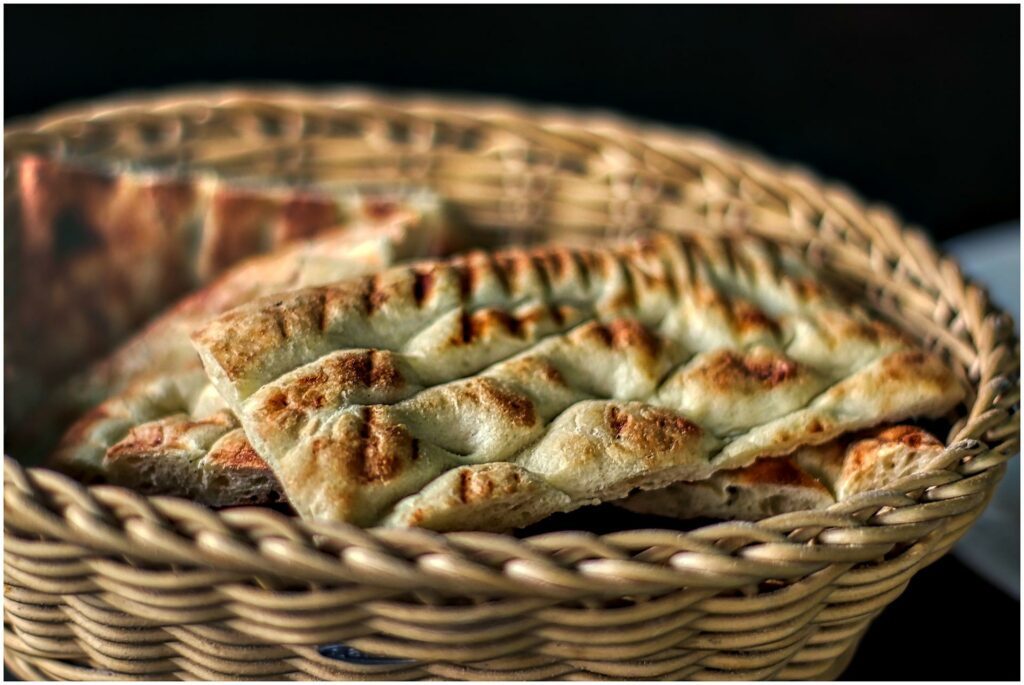 Flatbread and food security
Legumes are also in the spotlight of another PRIMA funded project, Flatbread Mine, conceived to explore new technologies, processing innovations and reformulations to develop healthy flatbread. This traditional staple product from the Mediterranean area is an essential foodstuff for the population in Lebanon, Jordan, Egypt, Croatia, Greece, Italy, Malta and France. One project goal is to revisit the sourdough process and preparation protocol with legume flours and alternative crops, like oat, barley, millet, carob, durum wheat, and acorn. Mokhtar H. Abd-El-Khalek, an Associate Professor at the Food Technology Research Institute (FTRI) and National Food Safety Authority (NFSA) in Egypt and one of the researchers working on this project, explains that "climatic changes are driving us to seek alternatives for wheat: barley is a good option because it is more resistant and has a tremendous potential for drought tolerance, while corn has a productivity that is 1.5 times more than wheat for the same cultivated area". Regarding legumes, they can be added to grain-based bread, to improve the protein quality and amino acid profile of bread. "However, costs and product quality have to be considered when using these alternatives for wheat", he adds. 
In this country,  the typical flatbread is called Baladi bread and is the major component of the diet. Made of 82% extraction wheat flour with added fine bran to the base layer, it has a slightly higher fibre, protein and mineral contents than other breads made from white flour. Because of this, Baladi bread is slightly less caloric and is expected to be healthier. Although clinical and nutritional studies would be needed to confirm it, this bread could help weight management by improving satiety and could lower the risk of several diseases, like coronary heart, atherosclerosis, type 2 diabetes and colon cancer. In addition, it is a good source of energy for children.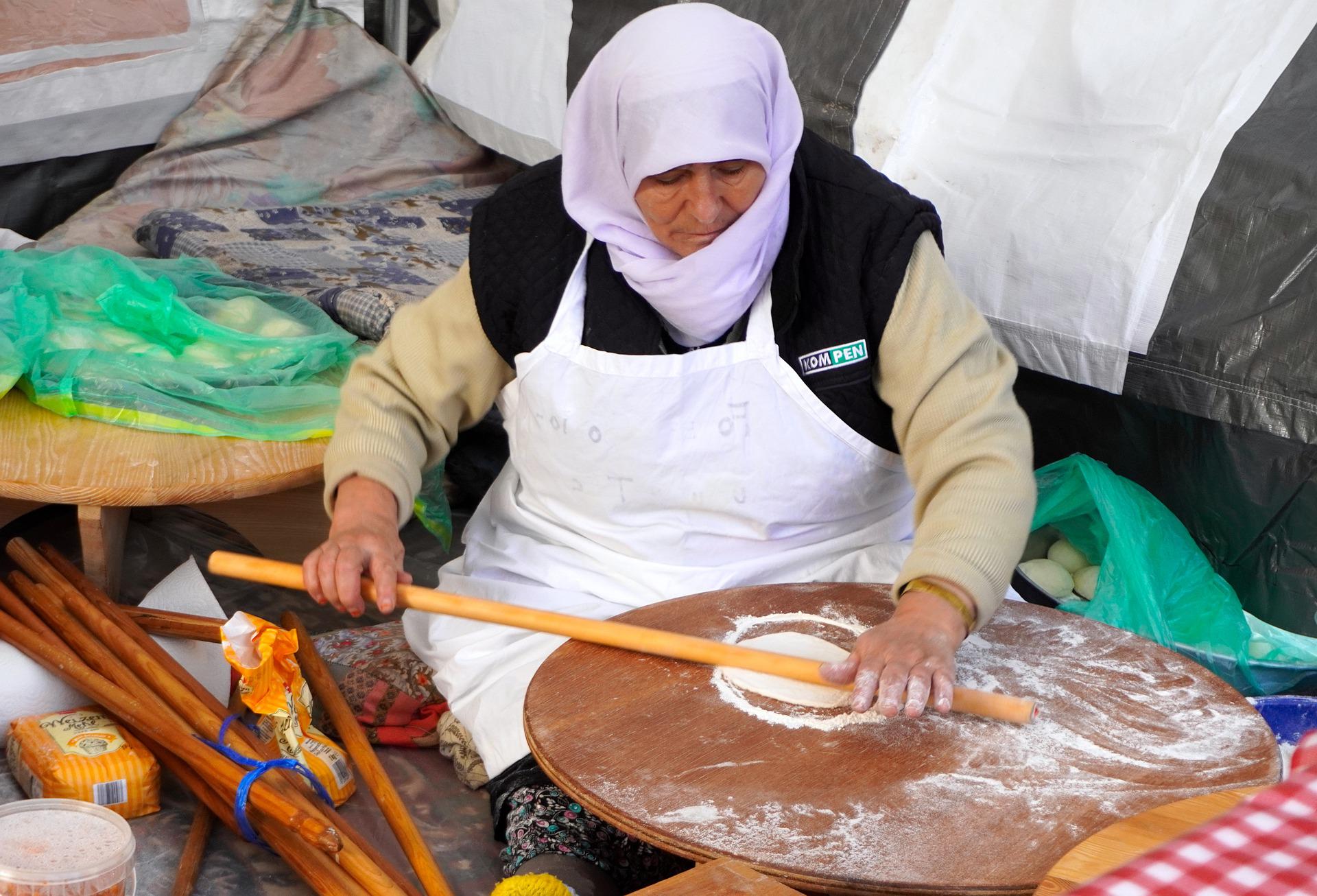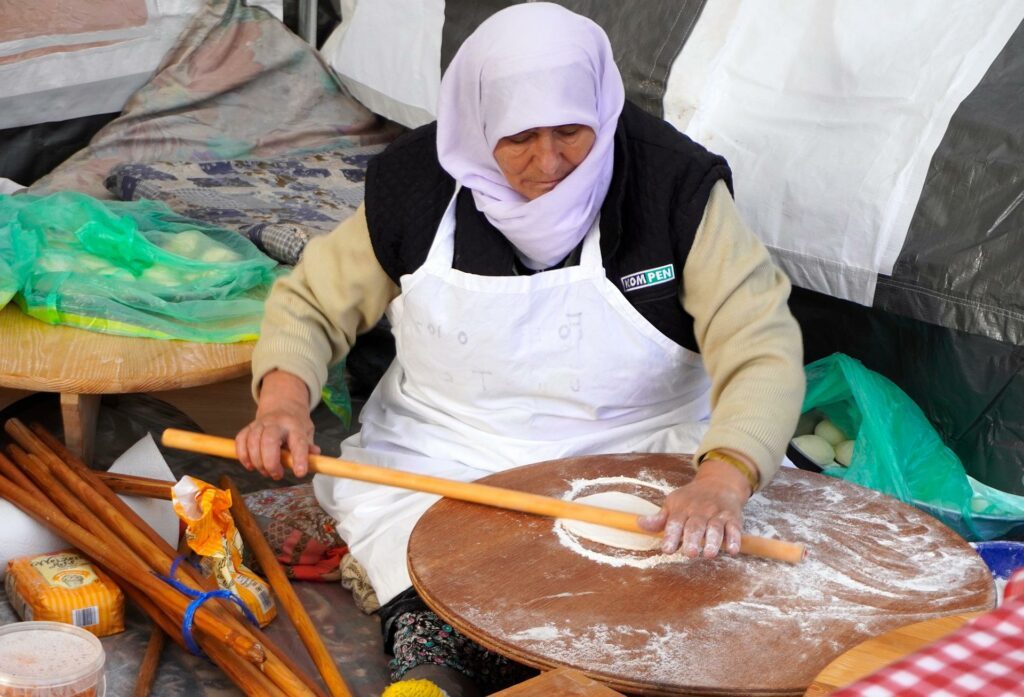 Egyptians eat more than 2.4 loaves of Baladi bread per day. The country produces about 3.5 billion loaves of Baladi bread annually, importing wheat from other countries. According to professor Abd-El-Khalek, "Egypt was the leading world country in wheat production in the ancient times, but a big gap occurred due to the dramatic increase of the Egyptian population in the last centuries while the fertile and cultivated areas didn't grow". Hence, the government has paid great attention to the subsidy system of such an essential commodity as a tool to support food security.
In this context, the war in Ukraine has turned everything upside down because of the price rise and the wheat scarcity. Dr Abd-El-Khalek assumes that Egypt will have to work hard on securing the wheat supplies from these two countries, in addition to finding possible alternative suppliers from other countries. "Egypt also has an ambitious plan to encourage the local farmers to cultivate wheat with many incentives offered, in addition to the reclamation of new lands and the scientific research on increasing the productivity of wheat crop per area", he adds. Here comes the scientist's mission: granting food security.
Bread, like water, is life. Hence, wheat and other cereals have been the basis of the Mediterranean diet for millennia. They are essential to eradicate hunger, achieve food security and improve the population nutrition by promoting sustainable agriculture, as set out in target two of the United Nations Sustainable Development Goals (SDGs).